We all are guilty of binge watching TV shows. Breaking Bad, The Sopranos, The Wire, Sons of Anarchy and Game of Thrones. There is nothing quite like waiting until a TV series is finished, avoiding major spoilers and watching every single episode one after the other until its dark outside again and you haven't even brushed your teeth. Or is that just us?
Sometimes it can be a bit heavy though watching drama all the time and you are long overdue introducing some comic relief into your life. There are some great comedy box sets available on NOW TV ready for your 24 hour viewing. Here are some of our favourites.
Alan Partridge Mid Morning Matters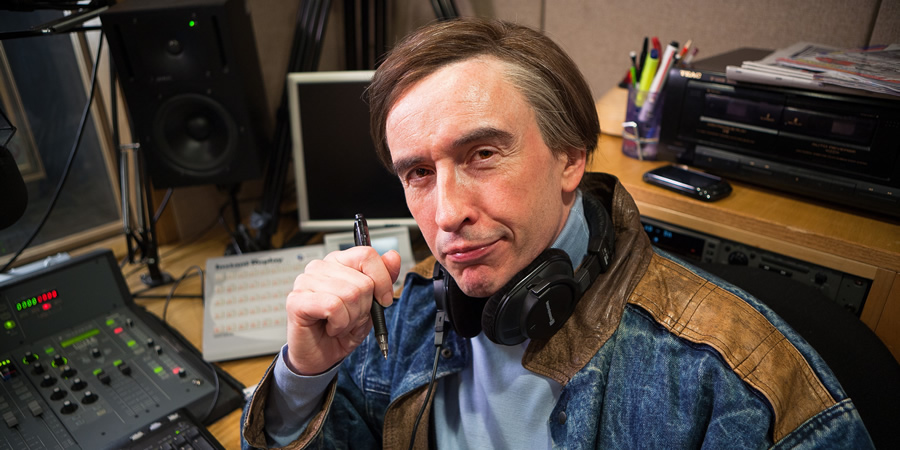 We love Alan Partridge. We watched "Knowing Me, Knowing You." we were there when he didn't get his second series and we even seen his TV debut on "The Day Today." "Mid Morning Matters" is just as good as everything Partridge has done. With his pal "Sidekick Simon" this comedy is fast paced and take places as a live stream of his Radio show. Genius from beginning to end. The best thing about it was adding to our already extensive vocabulary of Partridge Quotes. Spice World!
Balls of Steel
Originally on Channel 4 "Balls of Steel" was "Jackass" for the UK. It took over the top characters and set them loose on the general public. "The Annoying Devil" was our personal favourite with "Neg" being a close second. A Hidden camera television show worth a viewing.  An extension of Trigger Happy TV but still some good binge watching content.
Bottom
Some classic UK comedy here. It's almost like if Laurel and Hardie where brought up in Brixton. Silly slapstick. Gross humour and clever puns. Its everything we love about Rik Mayall and Ade Edmondson rolled into one horrible little dirty joke driven ball.
Modern Family
Time to jump across the pond and see what America has to offer. Modern Family is American Comedy at its best. Shot like a fly on the wall documentary it follows the Pritchetts, the Dunphy's and the Tucker-Pritchetts as every day life gets in the way of every day life. Superb!